Products List
Your Reliable Production
Partner!
Please
CONTACT US
!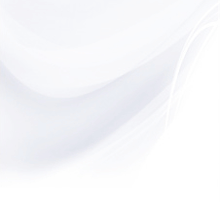 Hebei IKIA Industry & Trade Co.,Ltd specializes in manufacturing and exporting Bicycle & spare parts, Children Bicycles, Tricycles for the old people. We are located in Hebei China. Hebei is contiguous on Beijing (the biggest airport) and Tianjin (the northern biggest seaport), enjoying the best transportations.
We own nine sub-factories, eight of them are located in the biggest bicycle parts production base of China---Guangzong County, Xingtai city, Hebei province. They are Children Bike, Tricycle for old people, Bicycle Pump, Chainwheel & Crank, Brake Cable, Saddle, Bell and Steel Ball. And Bike factory is loated in "the Kingdom of Bicycle"--Development Zone, Wangqingtuo, Tianjin. Every factory have 50-200 employees, including 5-20 management, 5-20 designing and technical workers. Our annual output are 4000000pcs pumps, 1000000pcs children bicycles, 3000000sets chainwheel & crank etc., and 90% are exported to South-east Asia, Middle East, South America and Africa countries, such as, India, Vietnam, Pakistan, Brazil, Nigeria, England etc..
We also have our own International Trade Department—Hebei YIJIASHUN Trading Co.,Ltd, owning the direct right of Imp. & Exp.. In our Intl. Trade Dept, there are the senior foreign trade salesman and operating staff. On the other hand, our international forwarder and Custom broker are also top-class, they can supply us very favorable freight, and professional & quick service, so we can guarantee our excellent transportation. Therefore, we are able to guarantee our Best Quality, Shortest Lead Time, Reasonable Price and Professional Pre-sale & After-sale Service.
We have approved by CE, ISO9001:2008, IEC-17025.
We can supply any Quality Inspection Certificates or Reports, such as CIQ, SGS, BV etc..
We can supply any preferential Certificate of Origin, such as, FORM A, FORM E, FORM F, Asia-Pacific Trade Agreement, China-Singapore Free Trade Area, China-The New Zealand, China-Peru, China-Costa Rica Free Trade Agreement, etc..
We own three famous brank: IKIA, TANDA, KMEEQ, B-O-W Trike. And in our field, any OEM & ODM are acceptable and realizable.
Looking forward to establishing long-term and double-win business relationship with all customers in the world.
We always stick to:
S-Q-S Principle
The Lowest Profits & The Longest Co-operations!
Copyright @ 河北艺佳工贸有限公司
Tel: +86-311-89640152 Fax:+86-311-85218041 E-mail:director@ikiacycles.com